You are here:
Plaza Estates Ltd.
Plaza Estates Ltd.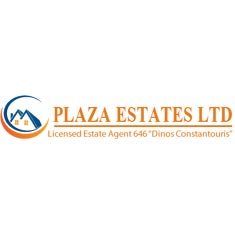 Amathus Avenue 20, Limassol -
Tel: 25310879
Fax: 25310839
Plaza Estates Ltd. is a registered and licensed estate agents office in Limassol Cyprus (reg. no. 646).
Plaza Estates Ltd. is a family owned and run office, and offers its customers friendly, honest, and reliable advice on property matters. Our services include the sale and rental of homes, apartments, commercial property and land. Property management services are also available should our customers require.
Plaza Estates Ltd. was founded by Dinos Constantouris, who has over 30 years of Real Estate experience in Cyprus and abroad. His passion and love for Real Estate is evident in the quality of services we offer.